*This post may contain affiliate links. As an Amazon Associate we earn from qualifying purchases.
It's always nice to send your guests off with a memento of the evening! Whether they be something for fun, something useful, or just a little goofy keepsake to remember the evening by. Below are some unique ideas you may not have considered.
SOCKS
Ladies of all ages will kick off their shoes when the dancing begins. Colorful or custom socks are a fun addition!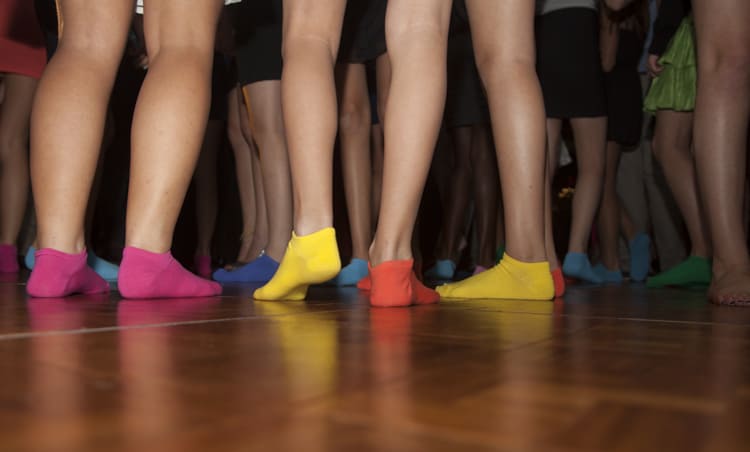 BLANKETS & SWEATSHIRTS
For cooler nights or colder climates
EDIBLE FAVORS
Everyone loves a treat! Check some of these neat ideas out below! You won't be disappointed. These types of favors are a fan favorite as the event they are usually sweet, but the event they are for are usually sweeter. The most popular items you'll see as edible favors are personalized labels for your sweet treats, custom cookies, personalized desserts, and custom fortune cookies as they allow you to place a personalized message inside.
WATER BOTTLES
For the nerd inside us all! Bookmarks with personalized information on it with the event information, the date, the time, and for the guest of honor is a perfect way for your guests to remember the day.
END OF NIGHT TABLE
Sometimes the best favor is a candy or other sweets. Setting up a table that guests can serve themselves and enjoy on the drive home may be the way to go! They can customize their own goody bag with the treats that you provide.
FOR THE PHOTOS
A great place to hand out favors is on the dance floor. These could also be used for a photo booth too!  Check out some of these rad ideas that are crowd-pleasers and build the fun!
The Dance Floor
The Photo Booth
These items are must-haves when it comes to having a fun and colorful time. There are tons of items to utilize to have fun on and off the dance floor. Many don't realize that favors not only light up the dance floor and liven up the party, but take-homes for your guests!