*This post may contain affiliate links. As an Amazon Associate we earn from qualifying purchases.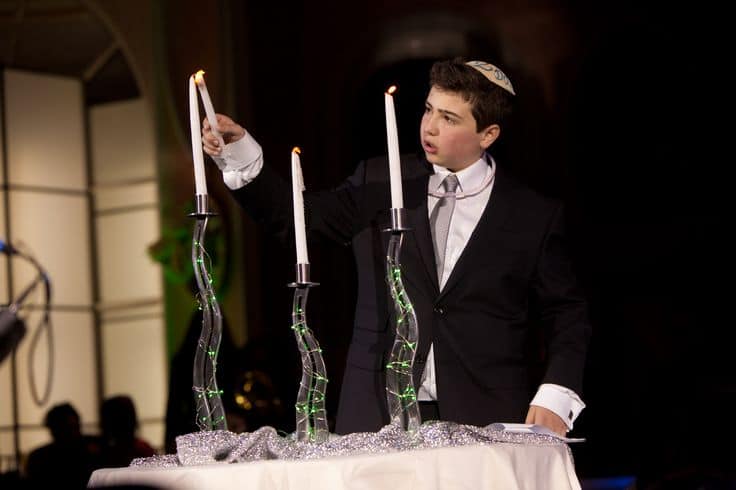 A bar mitzvah candle lighting ceremony is a tradition that has been around for decades at bar and bat mitzvahs. It's a way to honor family and friends that have influenced the upbringing of the bar or bat mitzvah child. It makes for a great photo moment, too!
HOW MANY CANDLES SHOULD I HAVE?
The short answer is you can have as many as you want. 13 candles are the most typical amount, but you can do any number. A trendier way to do the candle lighting is to only do Past (those who have passed away), Present (family with us today), and Future (friends of the bar/bat mitzvah child).
WHO WRITES THE CANDLE LIGHTING?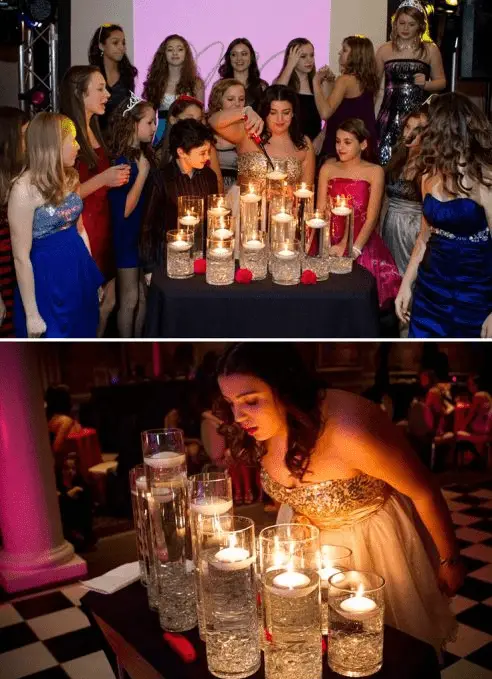 Generally speaking, for each candle, there is 3-4 lines about the person that is usually poetic or rhymes (however, this is not required). If you are stumped with the rhymes, check out Rhymer or Rhyme Zone.
The bar & bat mitzvah child – The child is the best person to write the poems, as it will feel most authentic when they are reading it at their party.
Parent – Sometimes parents need to join in helping when the child is not as motivated or enthusiastic about writing
Professional writer – Professional speechwriters can also help out. Here are some sources:



Online resource – There are several places online that you can easily copy and paste into your candle lighting script! Here are some examples:




WHO SHOULD WE HONOR?
Those no longer with us (people who have died)
Great grandparents
Grandparents
Aunts
Uncles
Cousins
Siblings
Family friends
Coaches/Mentors
Parents
Friends (can be divided up by school friends, camp friends, etc.)
COMMON CANDLE LIGHTING MISTAKES
TOO LATE IN THE EVENING: Oftentimes, candle lighting is placed after dinner, which works out well. However, it's important that it is not scheduled TOO late, as sometimes guests leave right after dessert.
UGLY BACKGROUND: One of the best parts about a candle lighting ceremony are the photos you will get with the various people you are honoring. Be sure the background of the photo is just as beautiful as the people in the frame!
TOO LONG: If the ceremony lasts longer than 20 minutes, you run the risk of your guests getting restless.
A CHILD WITH STAGE FRIGHT: Not every kid is going to be comfortable speaking in front of large crowds – that's ok! Keep this in mind when planning the ceremony; it may be best to move it to Friday night or nixing it all together if your child is very nervous.
UNIQUE IDEAS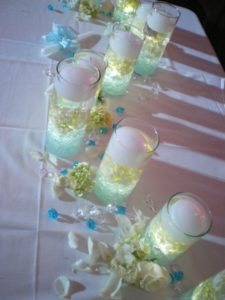 Here are some unique candle lighting ideas to make your stand out!
DONATIONS: For each candle lit, a donation is made in that person's honor to a charity that resonates with the bar or bat mitzvah child or the guest they are honoring
GOING BEYOND CANDLES: Candles are tried and true, but consider a sand ceremony or a tree planting! https://s-media-cache-ak0.pinimg.com/564x/ed/32/4b/ed324b21d9e6f5fe033b42265bb31bf5.jpg
GIFTS: Instead of lighting a candle, hand out a special gift from the bar and bat mitzvah child to the person they are honoring. Handmade gifts are always loved and cherished!